about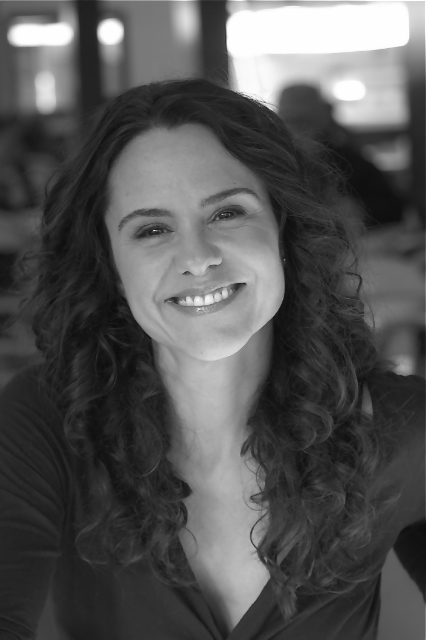 Cook, food television producer, and author, JoAnn Cianciulli (chan-chew-lee) has become known as one of the food industry's top insiders. A pioneer in her field, Cianciulli's experience ranges from creating and producing old-school Food Network shows such as Food 911 with Tyler Florence, co-authoring cookbooks with world-renowned chefs like Michael Mina, serving as an industry expert on television shows including Bravo's Top Chef Masters and most recently, as author of her own cookbooks, L.A.'s Original Farmers Market Cookbook and The MasterChef Cookbook.
A witty, whirling-dervish hailing from New York, JoAnn grew up in an Italian-American restaurant family. She began her appreciation for food at the age of twelve when her father Dominic took over acclaimed chef/restaurateur Lidia Bastianich's first restaurant, Buonavia, in Queens. Translated, the name means "the good way," which has become JoAnn's mantra ever since.
JoAnn earned her stripes in the world of culinary media in the same fashion that great chefs achieve theirs: from the ground up. After studying at NYU's prestigious Tisch School of the Arts for her BFA in Film and Television, she relocated to Los Angeles to work in feature film production. It wasn't long before she crafted her unique niche of cooking-entertainment.
With over 15 years of experience in producing what is now known as "food television," JoAnn has fed America's growing appetite for celebrity chefs and blended her culinary savvy with production know-how to create the food tv phenomenon as it exists today. She's been instrumental in countless Food Network shows, including the wildly popular series Food 911 with Tyler Florence, Tyler's Ultimate, Simply Delicioso with Ingrid Hoffmann, and Next Iron Chef.
In addition to over 1,000 episodes filmed with the now-iconic network, JoAnn has produced Bravo's hit series' Top Chef and Top Chef Masters, Recipe Rehab on ABC, Bar Rescue on Spike, Restaurant Startup on CNBC, the docu-reality series Marcel's Quantum Kitchen for SyFy, and MasterChef with Gordon Ramsay on FOX. JoAnn complemented the series by authoring the companion cookbook and producing the five star-rated MasterChef Academy iphone app.
Taking her telegenic personality and to-the-point culinary expertise to the next level, JoAnn has also appeared on-camera as a guest panelist on Bravo's Top Chef Masters and as an epicurean educator on For Better or for Worse and The Pre-Game Meal.
It is her reputation and connections made during her tenure with such successful television productions that led to high profile cookbook collaborations including Tyler Florence's Real Kitchen, Aaron Sanchez's La Comida del Barrio, the Lever House Cookbook, and the acclaimed debut books for James Beard Award-winning chefs Michael Mina and Michael's Genuine Food & Drink, with Miami star chef Michael Schwartz. Most recently, JoAnn was co-author of The Lemonade Cookbook and collaborated on the best-selling Crossroads cookbook with plant-based chef Tal Ronnen, both restaurants are based in Los Angeles.
JoAnn's fusion of writing, recipe structure, vast culinary knowledge and an intimate understanding of the creative complexity of chefs has uniquely positioned her as a leading force in food media. An accomplished gourmet in her own right, JoAnn's greatest gift is her innate ability to translate the intricate passion of a chef to an accessible and appealing concept for the home viewer or reader. Although a die hard New Yorker, she has lived in Los Angeles for over a decade because juicy tomatoes are available year round.